Visit the Thornbury Cider & Brew House
The Thornbury Village Craft Cider & Brew House is located just minutes from the historic downtown of beautiful Thornbury, Ontario.
90 King St. E., Thornbury, ON
Our Cider & Brew House Tasting Room & Retail Store is open 7 days a week, closed only on Christmas Day & New Year's Day. If you're planning a visit with a group of 10 or more, please call us at 519-599-2616 to book a time.
Please note that due to food regulations, pets are not allowed in the Cider House. Our patio is dog-friendly!
Georgian Bay's first Outdoor Patio Igloos for winter seating!
Click on the stairs to start your 360 virtual tour
What to do when you get here
We have a variety of Thornbury Craft cider and beer on tap to enjoy as a pint or a flight if you're feeling adventurous! Raise a glass in our Tasting Room or soak up the sun in the great outdoors on our patio.
Pick up your favourite craft cider and/or beer to go! Howlers, growlers, bottles, cans, and Colio Winery wines are all available for purchase. Be sure to try out some of our Red Door Releases while you're here – these are exclusive brews available only at our Cider House.
In the mood for a little friendly competition? We've got a ping pong table and plenty of board games to keep you entertained. Grab a drink and let the good times roll!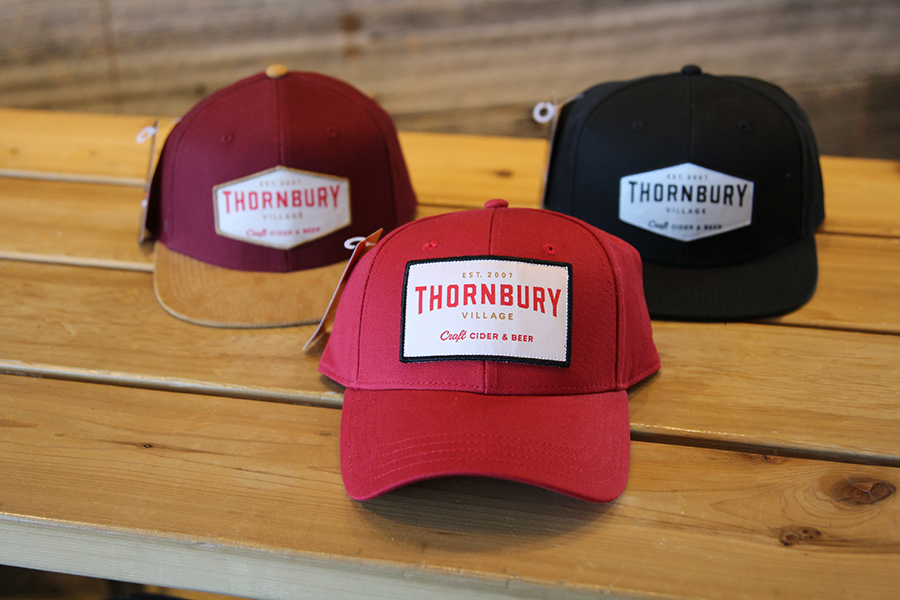 Show your love for all things Thornbury Craft with branded merch! Our glassware, apparel and other merch items also make a great souvenir for all of you thirsty travellers.
See where the magic happens and learn all about our brewing process. Tours are available on weekends and usually run every hour from 1pm to 4pm. The tour itself takes approximately 30 minutes. Advanced bookings are required for large groups, please call us in advance to book your tour, 519-599-2616.
Wild Blueberry Elderflower Apple Cider 
Dry Hopped Cranberry seasonal
Blue Mountain Light Lager
French Vanilla Dark Lager
Barrel aged Baltic Porter
  Honey Brown Lager seasonal
Charcuterie Plate (snack size for 4-5 people or a light meal for 2)
Hummus Plate (snack size for 2)
Sausage Rolls from the Thornbury Bakery (while supplies last)
Baked Brie with cranberry compote 
Spinach Dip (snack size for 2)
*Vegan and Gluten Free options available 
Planning a visit to Grey County?
Check out some of our favourite attractions, food & drink, shopping spots and places to stay!